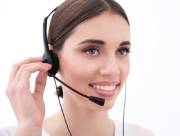 Cassie
Senior Granulator Design Engineer
Choose one granulator for making fertilizer
Contact us to get a granulator for your plant
Best Deals
Flat die granulator is one important type for organic fertilizer granulation. The capacity is up to 0.08-2.5 tons per hour.
Disc fertilizer granulator is one hot sale type in organic fertilizer and compound fertilizer granulation machines. It is an overall arc structure.
Pan granulator is widely used in the production of compound fertilizer and organic fertilizer pellets. It can make pellets 1-30 tons per hour.
Rotary drum churning pelletizer (new type two in one organic fertilizer granulator) is developed on the basis of rotary drum granulator.
A new type organic fertilizer granulator machine (stirring teeth granulator) makes ball-shaped and 100% organic content pellets.
The double roller granulator is an essential equipment for compound fertilizer granulation. It adopts the principle of physical extrusion.
We'd Love To Hear From You!